Our Staff
Staff members of Bishop-King Funeral Home are caring and experienced professionals who understand that each family is unique and has personal requests and traditions. These requests and traditions are of utmost importance to our staff of licensed funeral directors.

Bill Martar (RETIRED)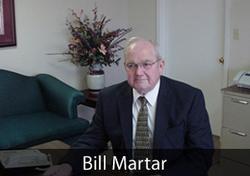 Skyler King
The owner, Skyler King, is a graduate of Dallas Institute of Funeral Service and is a licensed embalmer and Funeral Director in Arkansas and Mississippi.

•He also holds the National Board Certificate
•Member of the National Funeral Directors Association

•The Arkansas Funeral Directors Association
•Member of the Arkansas Association of Counties
•Currently Chicot County Coroner and been serving as Coroner since 2014.
•He holds the Arkansas Medicolegal Death Investigation (AR-MDI) Certificate
President of Holy Innocents Cemetery Association on Stuart Island in Lake Village since 2018.

He and his wife, Raven, have 4 children, Lexi, Skyli, Jensen, and Ella Rose.